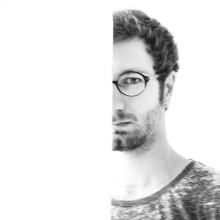 Alessandro Scattolini was born in Loreto on october 1991.
He studied photography at Roman School of photography and after photo-retouching in Interno Grigio Studio at Rome.
In 2012 he realized his first book "Il treno" published by Tecnoprint , about three different favelas in Rio de Janeiro.
During the same year he realized his first exhibition in Castelfidardo (An), Italy.
In 2013 he published for Virgin Radio Italy and Vivo Concerti.
Currently he has 3 self-publishing books: "Hardcore scenes", "War Memories", and "Feel and Louder".
During 2013 he realized "About trees", a personal research on photography.
With this work he received an honorable mention by le Prix de la photography Paris and the second prize at Portfolio Italia città di Nettuno.
Exibitions:
April 2013 -Auditorium San Francesco (Castelfidardo) -"Esserci"-
August 2013 -Chiesa di Porto Novo (Ancona) -"About Trees"-
July 2014  – Laboratori Visivi (Rome) – About Trees"